Where to Find the Best Mexican Restaurant for Eating Out Near Olympia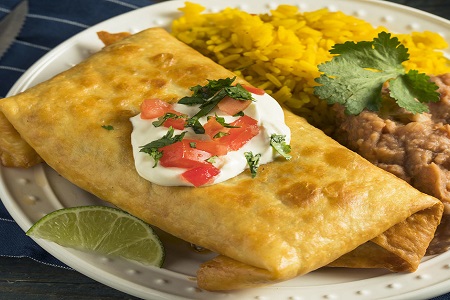 Even if you're an extraordinary chef, the chances are that every once in a while, you want to go out and let someone else do the cooking. And when you go out to a restaurant near Olympia, you should choose somewhere that has excellent food at fair prices and treats you how you deserve.
If you're in the mood for Mexican food, that place is Mayan Family Mexican Restaurant. You won't find a more delicious meal with authentic food and some recipes passed down for generations! Weather you want a tamale or a mexican burrito, we have it all. Let our family cook for your family and enjoy a lovely experience. We also offer quality banquet facilities near Olympia for any of your events!
---
Catch Some Football During Monday Night Happy Hour!
Our Happy Hour on Monday nights is perfect for you if you bleed blue and green. Enjoy discounts on delicious food and drink while you await the next touchdown. And if you're incredibly bold, root for the other guys, and we'll still serve you as one of our own, though we can't say the same about the other patrons! Either way, enjoy one of our variety of dishes.
Try Our 21 Signature Mexican Dishes and House Specialties for the Best Mexican Food Near Me Search
Our wide variety of signature plates all come with rice, beans, pico de gallo, guacamole, sour cream and tortillas:
Felipe's Platter:

Sauteed shrimp, mushrooms, and skirt streak in an enchilada filled with Monterey Jack cheese.

Pork Carnitas:

Marinated, shredded pork loin with a rich flavor you won't find anywhere else, served over sizzling onions and peppers.

Mayan Borrego:

Lamb shanks marinated and seasoned to perfection, slowly braised and falling off the bone.

Jose's Platter:

A combination plate of chicken and steak.
Tamales You Will Love
The tantalizing aroma of freshly steamed tamales fills the air, tempting taste buds and warming hearts. These traditional delights are crafted with love at Mayan Family Mexican Resaurant, as tender masa dough is generously spread and filled with a flavorful mixture of succulent meats, cheeses, and vibrant spices. Wrapped in a corn husk and lovingly steamed, each tamale is a little bundle of culinary joy, delivering a burst of authentic Mexican flavors with every bite.
---
Try Something New at Our Authentic Mexican Restaurant!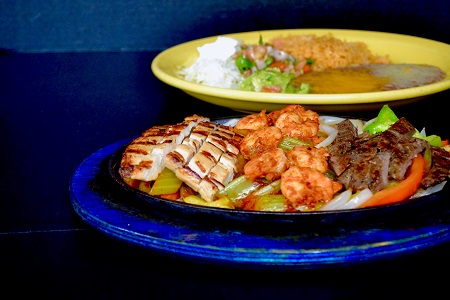 If you've stuck to typical comfort foods you can find in the States, such as tacos and burritos, now is the perfect time to try a cultural favorite. While our menu options have all the basics like chimichangas, enchiladas, and fajitas, we have many other specialties to provide new and excellent flavor experiences, including:
Albondigas:

A meatball and vegetable soup.

Mariscada Mexicana:

Seafood and sautéed mushrooms in ranchera salsa over a bed of rice and cheese.

Carnitas de Res:

Steak strips with green peppers and onions served the way you like.

Mole sauce:

A Mexican delight that tastes much better than a blind hole digger! Try this authentic sauce instead of traditional salsa.

Deep-fried ice cream:

Can ice cream be fried and still survive? You'll have to try it to believe it!

Flan:

A custard topped with caramel, this could be your new favorite! But only if you get the real deal at a quality restaurant like ours!
Come stop by our place for the best Mexican restaurant near Olympia and for a comfortable atmosphere. With authentic Mexican food and even more authentic hospitality, you'll want to return to a wonderful dining experience in no time. Join the family at Mayan Family Mexican Restaurant today for amazing food your taste buds will love and for friendly service!
FAQs About Restaurants
Are Mexican restaurants vegetarian-friendly?
Mexican restaurants can be vegetarian-friendly, as they often offer a variety of vegetable-based dishes such as bean burritos, vegetable fajitas, or cheese enchiladas. However, it is always a good idea to check the menu or ask the staff about specific vegetarian options.
Can I find gluten-free options at Mexican restaurants?
Yes, it is possible to find gluten-free options at Mexican restaurants. Many traditional Mexican dishes are naturally gluten-free, such as tacos made with corn tortillas or grilled meats and vegetables. However, it is important to inform the staff about your dietary restrictions and ask about any potential cross-contamination issues.
Is it necessary to make a reservation?
Making a reservation at a Mexican restaurant is not always necessary, especially at casual or smaller establishments.