Authentic Food From The Heart of Mexico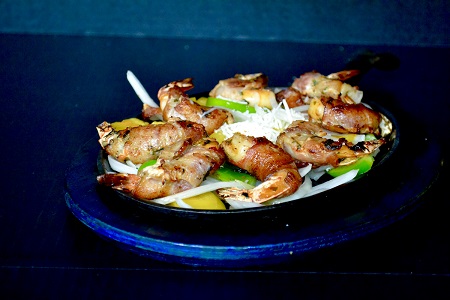 Are you searching for something new in Lacey? Are you tired of the same Mexican restaurants with the same old food? Mayan Family Mexican Restaurant has been serving an enormous selection of authentic Mexican food in Lacey for over a decade.
Our premier location opened its doors in 1996, and after proving a hit with local restaurant-goers, we expanded to Lacey. Since we opened our doors, our goal has remained simple: to offer a positive dining experience and fantastic cuisine that is straight from our family's cookbook. To that end, Mayan Family Mexican has been entirely family-owned and operated, never skimping on quality or service.
---
Flavorful Sauces, Crispy Tortillas and Excellent Service
We want each of our visitors to get a sense of pride in the meals we prepare. We aim to offer our customers a taste of Mexico and a blend of flavors that is difficult to match. Each mouthful of our fantastic food will make you feel like you're right in the heart of Mexico.
Many say our fresh tortillas are some of the best they've ever had. We take great care to make sure each one is crispy and delicious. Our sauces are all homemade and perfectly blended to enhance the flavor of your meal. We offer various delectable options in convenient food categories, ranging from our Burrito Supreme packed with shredded chicken, pork, beef or flavor-packed chile colorado to our wonderfully fresh seafood selections and sizzling fajita plates.
Popular items include:
Nachos Supreme
Sopa de Mariscos (Seafood soup)
Carne asada spiced to perfection
Charbroiled Pollo Asado plate
Chicken, steak, or shrimp fajitas with fresh tortillas
Brunch options
Chimichangas and combo plates
Classic street-style tacos
Burritos for any sized appetite
Smothered in sauce enchiladas
Pan-fried, ultra-fresh seafood
And More!
---
Try Something New With Our Expansive Menu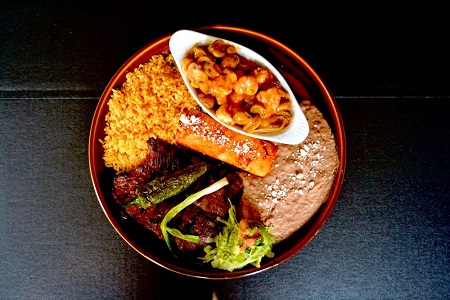 Even if you're an extraordinary chef, the chances are that every once in a while, you want to go out and try something new. And when you go out to a restaurant in Tumwater, you should choose somewhere that has excellent food at fair prices and treats you how you deserve.Mayan Family Mexican Restaurant is the perfect place to try a cultural favorite! While our menu has all the basics like chimichangas, enchiladas, and fajitas, we have many other specialties as well, including:
Albondigas: A meatball and vegetable soup.
Mariscada Mexicana: Seafood and sautéed mushrooms in salsa ranchera over a bed of rice and cheese.
Carnitas de Res: Steak strips with green peppers and onions served the way you like.
Mole sauce: A Mexican delight that tastes much better than a blind hole digger! Try this authentic sauce instead of traditional salsa.
Deep-fried ice cream: Can ice cream be fried and still survive? You'll have to try it to believe it!
Flan: A custard topped with caramel, this could be your new favorite! But only if you get the real deal at a quality restaurant like ours.
---
Join the Family in Lacey
Are you looking for the perfect location to celebrate your birthday with your family? Whether a party reservation or a dinner for two, we welcome you to visit and relax. Our attentive staff is eager to provide you with fantastic in-house service but can also take your order over the phone for fast takeout when you don't feel like cooking. Come in for a delicious flavor fiesta, and let our family take care of yours.
Because we're part of the community, we always do our best to provide first-class service to our friends and guests. We take pride in all the food we serve and 100% customer satisfaction is always our number one goal. Because we stand behind our food, if a dish is served that's not up to our standards, we will always try to make it right.
If you're hungry for something exciting, come to Mayan Family Mexican Restaurant today to find out what you've been missing. We are the place to go when you're looking for a Mexican restaurant near Lacey
---